Dr. Christopher Gnanakan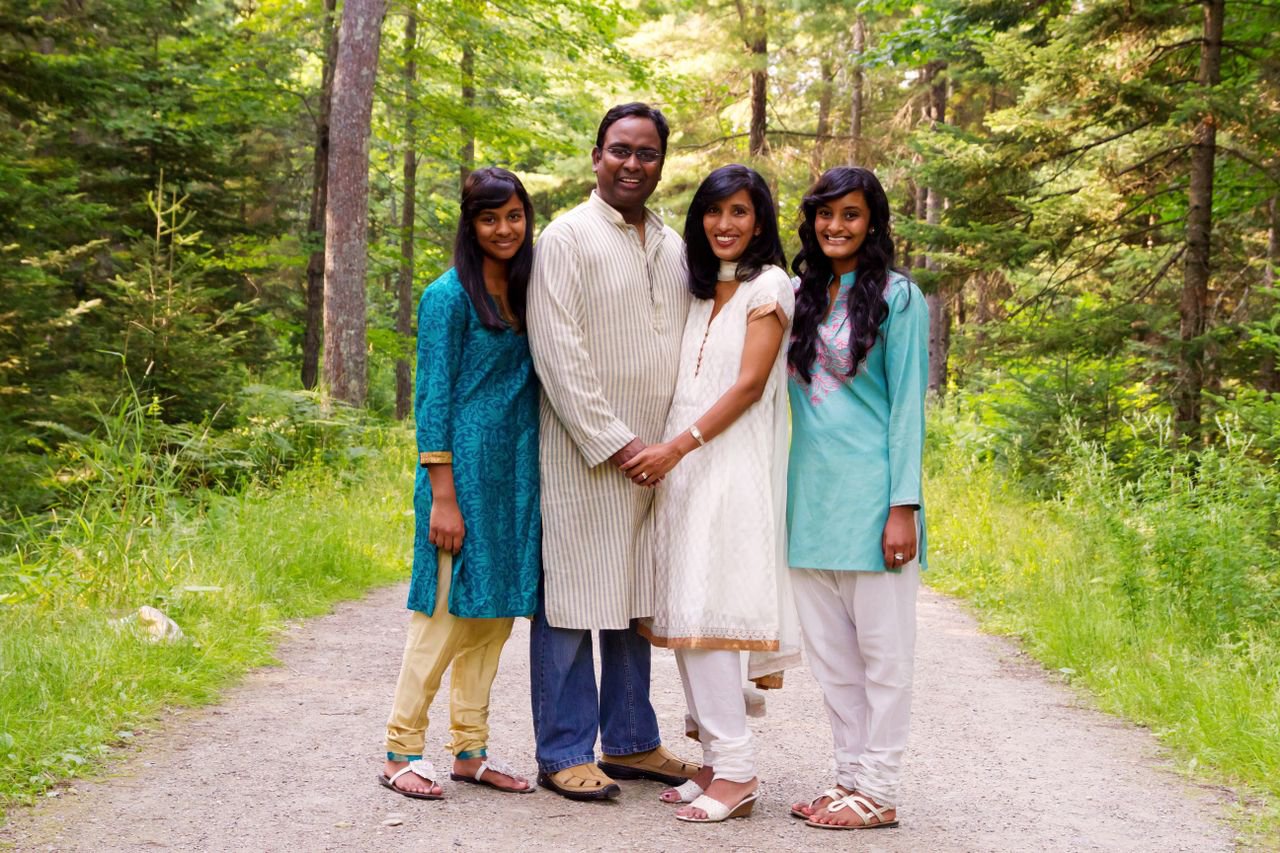 Dr. Chris Gnanakan, BA, M.Div, M.Th, D.Min, Ph.d, D.D.
Dr. Gnanakan serves as Director of Leadership Development for "Christar".
Christar exists because entire people groups still have NO ACCESS to the transforming love of God.
Dr. Chris is doing what most others Don't (discipling nationals leaders for Church Planting movements), Won't (targeting least/unreached People Groups) and Can't (mobilizing missions within closed, restricted, and limited access countries).
Dr. Chris also teaches Theology and Global Studies at Liberty University.
Here is a prayer point update from Dr. Chris:
1) Each week I train around 30 nationals using my "digital disciple-making" method curriculum and skill development. It's working wonderfully through "mediated presence" just how Paul did in writing 1-2 Cor. and instructed, encouraged, trained and mobilized his Timothys! This happens weekly for Nepal, India, Bhutan, Russia, and Peru!!
2) Pray for Dorothy as she writes up her doctoral research this year at Baylor Univ. And for graduates Alethea (medical) and Charis (digital) to find missional jobs! I need wisdom as I plan to travel this year & health (diabetes) as I teach at Liberty in-person during this pandemic. Lord, I need Thee!
Check out this brief video update from Dr. Chris!
Permanent Address:
7A Asheervad Colony, 4th A Main, Horamavu Road Cross, Banaswadi, Bangalore – 560043, INDIA
Click HERE for Christar's site.
Phone: (207) 974-7705
Kevin and Cathy Bruce - Ecuador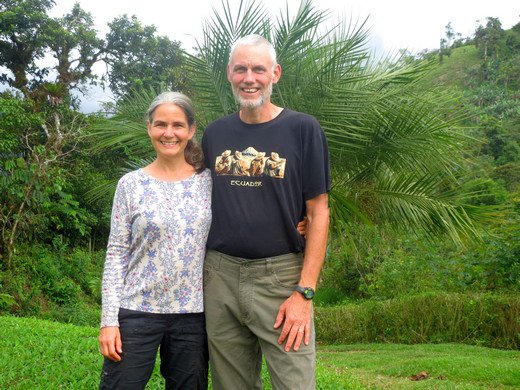 Kevin and Kathy Bruce are serving as church planters in Ecuador among the Awa people. Living in the mountains among this ethnic group has been key to learning the Awa language, building relationships, and understanding their unique culture. As God has brought His word and truth to this people, slowly a young church is being born. Along with coworkers Andy and Chrissy Shaub, the Bruces are meeting with the believers in two Awa communities each Sunday. Although growth has been slow, Kevin and Kathy rejoice to see God at work, calling out a people for Himself.
Here is the latest update from the Bruces. Be sure to subscribe to their mailing list to stay current!
Ken and Deb Hall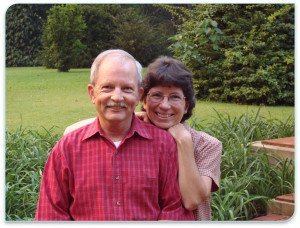 Ken's work with iTEE Global is to train leaders through a combination of theological education, discipleship, and leadership training, using online learning combined with periodic on-site visits. He also oversees iTEE Global's ministry in Africa. As he teaches and trains African leaders to train others, his vision is to see African leaders transformed by the word of God and the Spirit of God to be servant leaders with a vibrant faith in Jesus Christ and a global missionary heart. Ken and Deb also have a ministry of discipling Africans locally in the Bozeman, Montana area, through fellowship, meals and time spent developing relationships and encouraging Faith in Christ.
If you would like to help with upcoming ministry and travel expenses, click here
and designate your gift for "K Hall travel & ministry."
Haitian Missions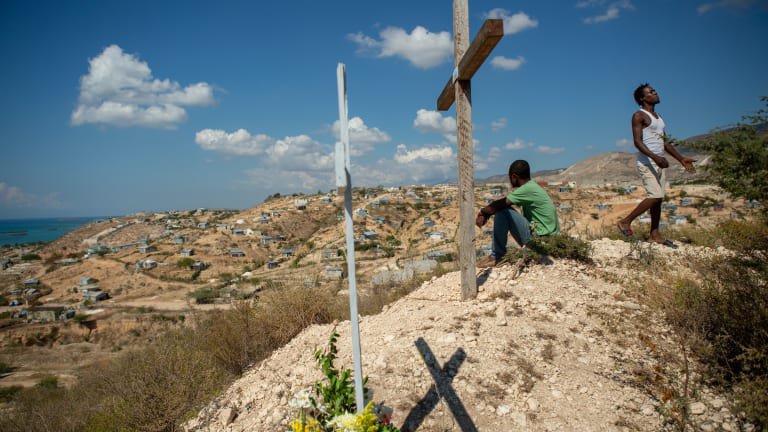 Pastor Jovite Noel and his family-- Pastor Jovite oversees the CHE (Community Health Evangelism) program out of the village of Bazin, Haiti. Teams of workers bring basic health care services to some of the surrounding villages along with a gospel message of hope. He and his wife have two young children and live in a region that has many voodoo adherents. Pray for their steadfast faith in our Lord Jesus and for God to supply all their needs. Pastor Jovite hopes to put a second floor on his home so it would be available as a mission house to host visits from short-term mission efforts.
Pastor Joseph Santil-- Cap Haitian, Haiti. Pray for his wife during her time of grief after his untimely passing last year. May new leadership step in to take over the blessed work that Pastor Santil began. May God be glorified.
Pastor Apollon Noel-- Terrier Rouge, Haiti FEFC supports the continuance of a church, an orphanage, and a school that has a program to feed hungry children. He oversees this multi-faceted outreach to his people on what amounts to a shoestring of financial resources, He has an abiding faith that God and his people will be able to meet all their needs. He has also been very effective in mentoring Christian pastors in other communities.
Pray for the effectiveness of Haitian Ministries to continue their outreach and ministers conferences. Their newsletter sent at the end of 2019 expresses real concern for the children and elderly they serve in Haiti. Both are vulnerable to abuse and neglect. Prices for the simple food staples have increased well beyond the reach of most residents, making it likely that malnutrition, hunger and deaths will increase. Pray for new leadership in the government who can turn back the rampant corruption that is commonplace in the nation. (Update: Pam Brochu writes they have recently returned from Haiti--a quick trip of only 8 days. They were trying to hire a nurse for Haitian Ministries. Some people to pray for are Marc-Endy Saintil who has served as a translator for them on their mission trips. Also pray for comfort for Max, who still mourns the loss of his wife.)
Missionary Flights International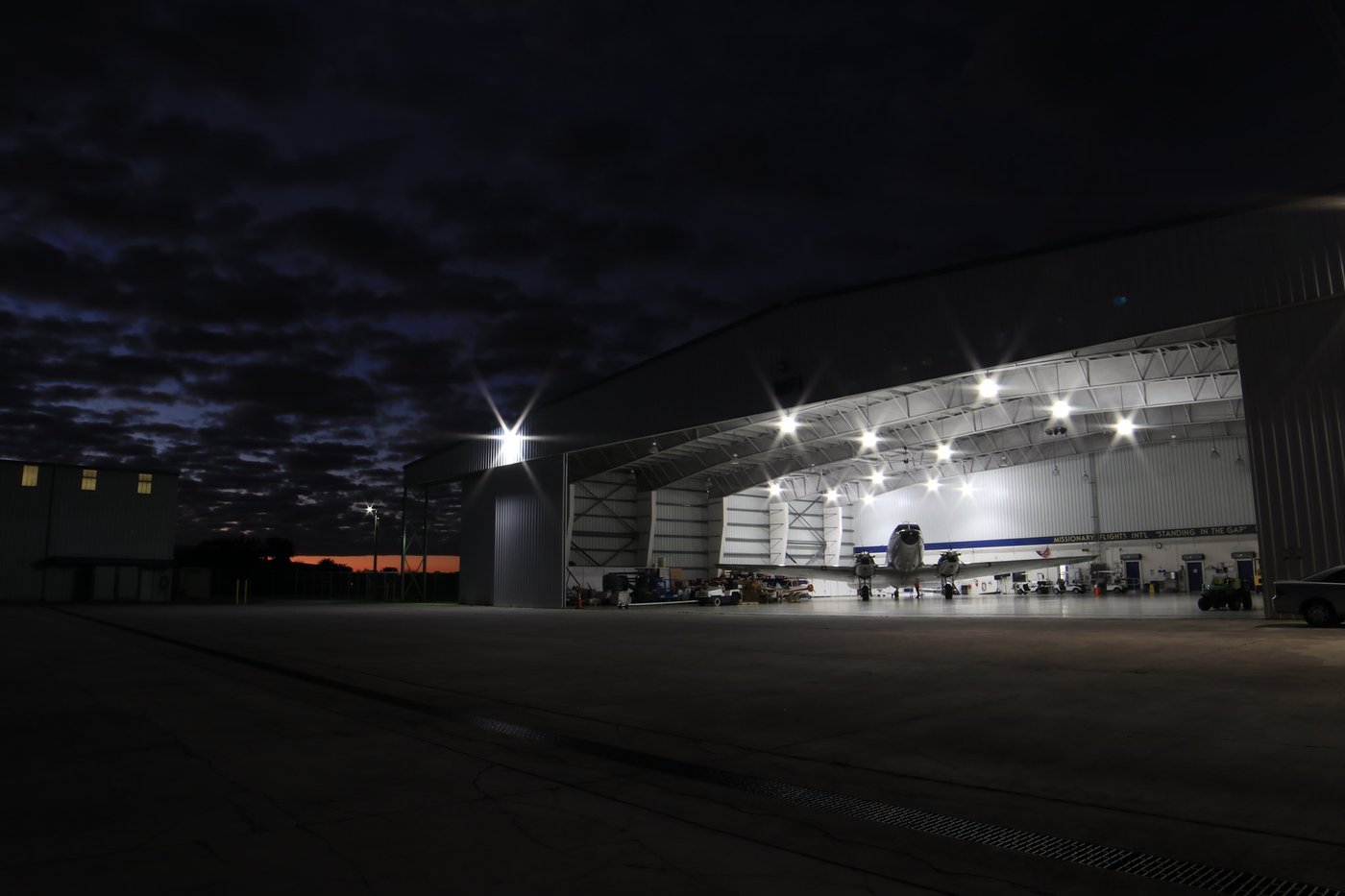 MFI's mission:
To spread the Good News of Jesus Christ in partnership with Bible-centered missions by providing reliable transportation and logistical services.
Don Beldin was just one man flying a small single-engine airplane in the 1960s for Youth for Christ evangelism in the Bahamas. Responding to need, Don began transporting other missionaries and equipment in his plane. In 1964, the Lord guided Don to incorporate Missionary Flights International (MFI) to meet the growing needs of Bible-centered missions. The need for air service increased, so MFI acquired larger planes and added new countries.
After 42 years in West Palm Beach, MFI moved to Fort Pierce, FL in 2006. Today, MFI operates out of two hangars flying turbine-powered DC-3s to meet the needs of over 450 missions in the Bahamas, Haiti, the Dominican Republic, and wherever the Lord directs. About 300 tons of cargo and 4,000 Christian workers are transported every year.
And I sought for a man among them, that should make up the hedge, and stand in the gap.
— Ezekiel 22:30a
Here's the latest update from Dick and Linda Snook:
Dear Family, Friends and Supporters,
Nearly two months of 2021 is already history. The virus and the political situation continues to be the main focus of attention for not only us and other Americans but in fact for the entire world. Are we in a panic yet? For so many people there is the fear of dying and of course that is a real possibility. So many have died due to the Corona virus. Linda and I know of several and I am sure you do as well. The fact is, we will all face death someday. The main concern is...what then? The Bible tells us that our life, here on earth, is but a vapor compared to eternity. If death comes to you, are you ready? When Jesus talked with Nicodemus in John chapter 3, verse 16 he informed Nicodemus that he must be "born again" to enter the Kingdom of Heaven. In today's troubled and uncertain world we need to keep the gospel the theme of our conversation to those around us. Like the song says. "People need the Lord."
Just like the uncertainties in our society so MFI has had uncertainties in our ministry as well. For a few weeks, in January, we were actually flying a rather normal schedule. Work teams were allowed to travel once again as the rules began to relax. Now, more restriction have been imposed and we are back to flying mostly cargo. Passengers must have a negative Covid test within three days of entering the United States. As you know Haiti is a very poor third world country and the test is hard to obtain there. Work teams can not take a chance of going and not be able to return. MFI is working with our local CDC to try to work out a solution for our unique situation. Please pray there will be a solution soon.
The Hospitality Park is officially complete. The last cottage is finished and occupied. What a beautiful facility for our missionary families, work teams, plus space available for MFI volunteers.
Linda and I are scheduled to take the Covid shots. We really want to travel to visit churches this year so we decided to take the shot to protect us and the church folks where we visit. Pray we can be on the road by April. Maybe we will get to see some of you this year. Thanks for your prayers and support. May the Lord protect and bless you all.
In His Service,
Dick and Linda Snook.
Missions Prayer Update from Dan Clark
Take opportunities to connect with your neighborhoods where you live, family and friends that may be feeling isolated or need help or kindness. Be God's hands and feet, providing hope and love. And pray fervently for our nation to successfully weather this pandemic threat to our way of life.
Dr. Chris Gnanakan addressed us about being a "rope holder" for the global ministry of Christar. This is one way we can do more for Christians and new Church plants in the unreached people groups of the world. Commit to pray regularly for Chris as he travels to "danger zones" that are not hospitable to the Gospel message. Pray for his stamina and good health while he is serving the Lord in these new mission outreaches. (Note: Dr. Chris was to be returning from Nepal after a week of meeting with Christian nationals. Pray that he made it home to his family.)
Kevin and Kathy Bruce enjoyed a 6-month sabbatical leave spending it in the U.S. They have recently returned to Ecuador and are reconnecting with staff and the Awa community they so faithfully serve. COVID-19 cases have been discovered in Ecuador this week. Travel restrictions have been imposed and because regular buses are not running, they have had to use private vehicles to transport their friend Marco to treatments at the hospital for kidney dialysis. Internet challenges exist in their village, so they are being creative to record and utilize cellphones to conduct Sunday worship service. Pray that they personally stay well and safe during these challenging times.
Pray for Pastor Richard Berry and those who volunteer and staff the Men's Shelter in Skowhegan. May God continues to work in the lives of the residents who are housed there. Pray for Pastor Berry as he travels in the U.S. to promote his success with homeless men turning to follow Jesus Christ and rebuilding their lives through disciplining and mature mentors.
Pray for Solon Women's Homeless Shelter director, Rebecca, and volunteers. Pray for the residents' personal growth in the knowledge of Christ their Savior. Volunteers are still needed to connect with the guests and help out with meal preparation, care of young children, etc. We are overjoyed to be able to share Pastor Ben as their new pulpit minister for Solon New Hope church.
Pray for the Mid-Maine Homeless Shelter in Waterville. Give encouragement to their executive director, Katie Spencer White, and the many volunteers, guests, families who rely on this place to keep them safe and help them transition to new housing options and jobs that will support a better life. The outreach of women's ministry at FEFC is providing dinner for the shelter residents at least once per month. There is also a group of women from Faith providing a Bible study for shelter residents. A men-sponsored meal is being offered by the Men of Faith with leadership provided by Tim Fairchild.
Pray for First Choice Pregnancy Resource Center and their efforts to provide compassion, help and hope to men and women facing an unplanned pregnancy. (Note: Ultrasounds are regularly being offered to our clients who suspect or know they are pregnant and the Board of Directors has approved an expansion to provide them up to 22 weeks gestation free of any charge) Many thanks to those who support the work they do in our Greater Waterville community. (Note: All services are still being provided utilizing a more limited volunteer staff. They also are sharing what limited supplies of baby needs, such as wipes and diapers they have on hand during this pandemic.)
Ken Hall asks for prayer in the expanding work he does with iTEE Global.
"Our mission organization is continuing to grow as new facilitators and other staff come on board. PRAY for the Lord's choice of trainers and other workers, and that our leadership will have discernment in the roles they should have within the mission. PRAY I'll have wisdom to prioritize the work well and balance work with rest and family. My major ministry efforts are in developing training ministries in Kenya with Scott Christian University, Navigators, and Kenya Assemblies of God, plus follow-up in Zambia."
Ken adds a praise for the advancement of Joseph Mbuvi, (our East Africa Coordinator) to a full-time ITEE Global staff member. It is thrilling because he will be the first national missionary facilitator in Africa! Keep Joseph in your prayers as he works out the timing for the transition from his own pastoral ministry. Pray for his wife, Deb, and their grown children as well.
Ken reports a most successful trip to Africa before the COVID-19 virus changed our world's focus. ITee Global has many more requests than they have volunteer missionaries. Pray that new men and women will answer the call of God to expand his earthly familly.